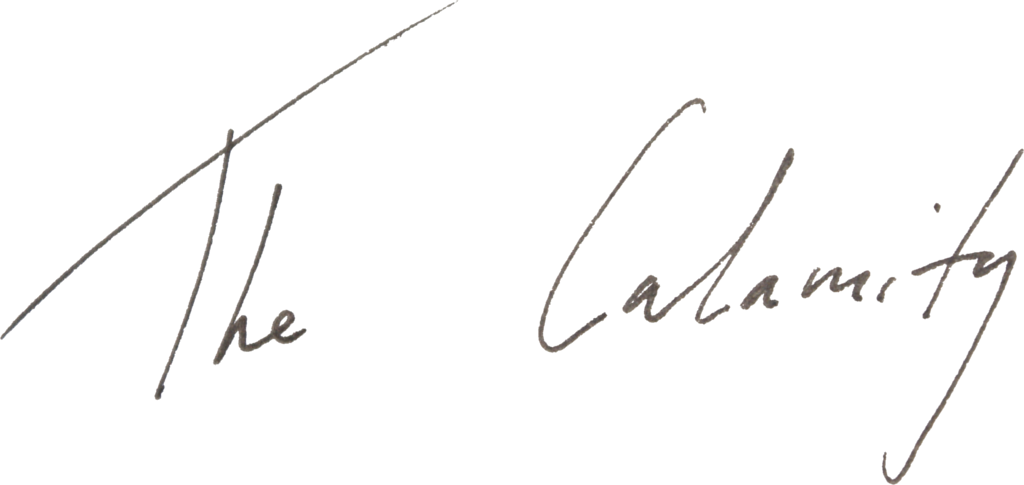 Unrest (March 2021)
A psychological odyssey through the post-industrial town.
Noises we produced over a year and a bit of moderately hard work.
The Calamity EP (May 2018)
The band's first proper studio recording, and, consequently, the first to recieve any radio play, with 'Pagans' and 'Lifestyle Express' getting on the national airwaves.
The first and only release by incarnation 2 (or 3 maybe) of the Calamity.
Recorded over a winter of moderate discontent, 2017-18.
Daffodils (August 2016)
Last refrains of early Calamity.
Some cracking songs on here, if I do say so myself, sadly obscured at times by my own shoddy production values.
Got the title from a poem:
'We knew we would live forever, we had no idea what a fleeting glimpse of the everlasting daffodils are.' (Ted Hughes)
Blacksheep EP (May 2016)
Possibly the most 'together' of our early recordings? Certainly my own favourite, particularly fond of 'Mooonshine'.
Recorded at Calamity House II, Allen Road, Wolverhampton, in Spring 2016.
Waltz on Tomorrow, Nora (September 2015)
A compilation of early material recorded 2013-15.
From fuzzy bedroom recordings to fuzzy kitchen recordings.