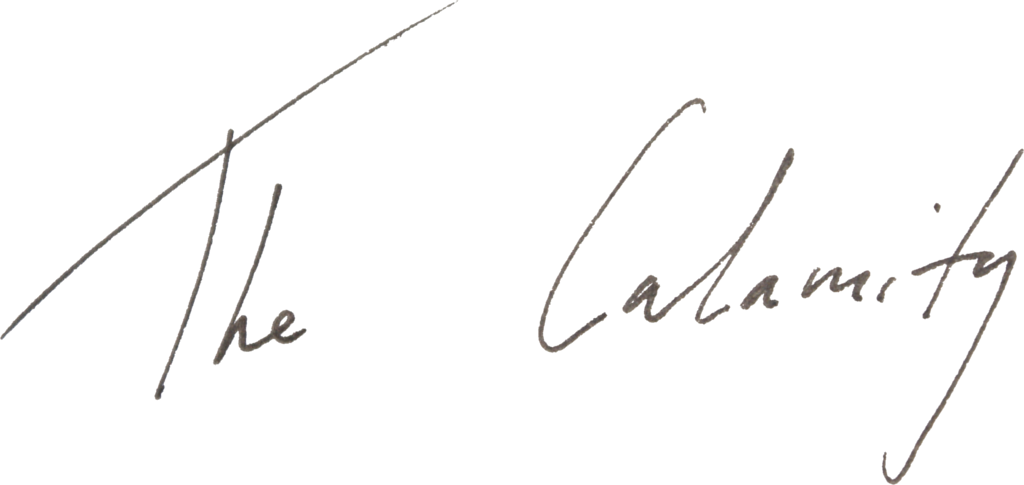 We Pass By: Background Noise
The devil will find work for idle hands to do…
I have spent the last few months suffering from a chronic case of employment. Now I am at a loose end and recalled that I have posted nothing on the blog since my seminal rundown of all the songs on Now That's What I Call Christmas.
We have a new single out, as you may have noticed. 'We Pass By' charts the ups and downs of existence in the post industrial town, the squalor and malaise, information age white noise. We go out, we come home, arm in arm. The man next door is working on car engine in the backyard at 9 in the morning outside our window, so we're up bright and early.
That house was haunted. There were noises in the night which would keep me awake, and I had strange lucid dreams about faceless people appearing in the doorway when I was sleeping in the room with all the mould in. Definitely ghosts. I wrote the tune for 'We Pass By' in the mould room. It is a simple and circular tune, much like a wheel which has not been reinvented. I was sat on George's bed (our sometime keyboardist) playing some songs of an evening, shaking off the last remnants of a hangover.
We don't live in there any more. Aside from the (possibly mould related) hauntedness, it was an excellent house. Very roomy, but also cheap. We had a dining room, a living room, a snooker room/library and, after the departure of Calamity 'manager' Casper Drake for Spain, a music room in the attic. It was up there that such classics as 'After The Smog' and 'Rag and Bone' were birthed, and where early demos of 'I Fell Asleep' and 'Lifestyle Express' were recorded on an old eight track which I subsequently broke by pressing the record button too hard.
The hauntings began to happen as the house became emptier, when it was only three of us occupying two of four bedrooms. There were darker spaces for the ghosts to hide in, and we left them to the big room at the front with all the mould, returned to the box room. I was only scraping by. But we went out on Friday nights, Saturday nights, arm in arm, we had good times.
Then we woke up one morning to find a 'For Sale' sign stuck up out the front. And though the landlord kept having second thoughts saying 'nah I want you to stay, I'll take it off the market next week', he never did, sold it, and turfed us out. They've carved it up into some awful six-bed rent-by-the-room house share. No more snooker room/library, no more dancing in the living room.
I've decided that the single will be accompanied by a live version of 'The Landlord' as a B-side.
When I wrote this song, it was only Steph and I left in the band, and it looked like it was all going to fizzle out. But Matt joined that winter and we've kept going, through rain and shine, and are now possibly more functional than ever before, We have a new drummer (Mitch), and a place to practice in town. You can hang out the window of an evening and watch all the people pass by.
We hope that you enjoy the single as much as we enjoyed arguing about whether Matt's guitar part is too 'chiming' (I think it's fine). Stay tuned for a video which will happen just as soon as we can overcome our general inertia and organisational ineptitude.
Au revoir,
Billy
PS. Favourite Smiths song? Today, it is either 'The Boy With The Thorn In His Side' or 'You Just Haven't Earned It Yet, Baby'.
Every Song on 'Now That's What I Call Christmas': Ranked! (part 2)
Welcome to Part Two of my Christmas league table! I hope part one left you feeling suitably festive/alienated and alone. Now we move on to the titans of the middle-of-the-road Christmas compilation: from the comfortably mid-table to the title challengers; from the basically listenable to the actually-would-listen-to-by-choice.
Jackson Five – Frosty the Snowman:

Jingly jangly Jackson Christmas. Just about edging its way into the top ten, by being jolly, Christmassy, short and vaguely comical. Superior Christmas cover fluff to Mumba and the Supremes.

Paul McCartney – Wonderful Christmas Time:

I'm not sure whether this song is too high in the rankings because of my soft spot for Paul, or too low because I am conscious of this and have over-compensated. Macca knows what he's doing, getting his sleigh bells in early and making it light, nice and, well, very Paul. Also the video is cracking. What's not to like about Pub Christmas Party with Paul McCartney?
(Note: videos don't actually come into the rankings, only the versions as heard repeatedly by the author in a supermarket car park. If they did, Paul would come top.)

Stevie Wonder – What Christmas Means To Me:

Stevie also gets his sleigh bells in early, in a song which is very much on the same thematic lines as Wonderful Christmas Time. He likes Christmas just as much as Paul, as it turns out (I wonder if he parties at the same pub?), and brought his cheer to my labour on the Siberian wastes. A catchier chorus and a whimsical instrumental outro gives it the edge over Paul.

Greg Lake – I Believe In Father Christmas:

'They sold me a dream of Christmas…' I appreciated the irony of a song about the commercialisation of Christmas being used in a shop to attract the festive customers, some of whom spent a bloody fortune. In one of my brief stints inside, a bloke bought a granite work surface, which was a bit of a struggle getting through the till. He looked at me contemptuously and said 'I bet you'd handle that better if it was a great big cock'. I paused for a moment then asked him for forty pounds. Forty quid on a glorified chopping board. Just get a wooden one for goodness sake! Greg would've bought a wooden one. Greg would've carved his own from English oak.

Slade – Merry X-Mas Everybody:

This has a similar Christmas juggernaut vibe to Elton John, but this is far more fun. After a while Noddy screaming 'It's Christmas!' like a demented goblin became a bit tiring in the circumstances. No it isn't Noddy, it's still three weeks away and I'm stuck in a car park trying to avoid selling any Christmas trees. Hence a late slip down the rankings after being an early season contender for the top. Credit to the song writing though, which cleverly conceals darker issues such as adultery, alcoholism among Christmas workers and fatal sledding accidents beneath a cheery veneer.

Mike Oldfield – In Dulce Jublio:

Flutey Christmas instrumental! Wins a lot of points for standing out from the crowd. Also for being eminently jiggable. Jigging is an excellent way to keep warm.

Wizzard – I Wish It Could Be Christmas Everyday:

Despite the fact that Christmas every day would quickly become maddening, this wins the battle of the Christmas juggernauts, knocking Elton's tinsel-tank for six and edging out Slade, possibly thanks to the saxophone. It bulldozes its way through four minutes of festivity, the kitchen sink is thrown: choirs of children, jingling bells, brass sections. It is also, I am informed by Steph, appropriate to sing at any time of the year.

John Lennon – Happy Christmas (War Is Over):

Paul wins the battle of sleigh bells, getting his in after twelve seconds, with John is lagging well behind, making you wait a whole twenty one seconds by my calculations. John gets a children's choir in though, rather than just talking about them, so up yours Paul*. I like this song lots, even Yoko's slightly odd backing vocals.
*I don't mean that Paul, love you really.

The Pogues – Fairytale of New York:

I am as surprised as anyone that this doesn't top the list. We played this once on Christmas Eve at the Newhampton Inn, along with Celine Dion's 'My Heart Will Go On', earning us the entirely undeserved title 'The Band That Ruined Christmas'.

Jona Lewie – Stop The Cavalry:

A slightly unexpected title winner. Perhaps benefited from being wedged between 'Not Tonight Santa' and 'Santa Baby' in the track listing, making it something of an oasis in the desert, and I would feel a huge wave of relief when it came on. Though I can't reasonably compare my own desire to go home at the end of my shift with the yearning of the eternal soldier, I did feel a certain affinity. Also I love the brass.



So that is it for the league table, relegation spaces and title winner decided! It's all up for grabs next season, particularly as one of the promoted songs is being very strongly tipped for the title!

24/12/'18

Every Song on 'Now That's What I Call Christmas': Ranked!

Around this time last year, I was in Siberia. Not actual Siberia, but a supermarket carpark, a waste of ice and snow and bitter winds were I spent my days shoving trolleys around. Part of my job involved 'minding the Christmas trees', which involved standing wrapped in my coats in the garden section, while, just out of my reach, a CD player pumped out Now That's What I Call Christmas (2006 version, disc one) on a continuous loop. To pass the time, and ward off cold and/or insanity I created this league table, ranking all the songs. Now Christmas has come again, so it is time to share my rankings with the world. Starting with part one, from the scrapings at the bottom of the barrel to the generally tolerable.

Girls Aloud – Not Tonight Santa:

Even the title seems to be pitching for the dubious accolade of 'worst Christmas song ever'. Everything about this song is slightly distressing: from the music, which sounds like a field recording in a canning factory, with festive jingling to get you in the mood; to the dreadful innuendos, which lack any subtlety and don't really make sense. 'I'll let you peep inside my stocking if you show me yours…' Ooooh Matron.

Band Aid 20 – Do They Know It's Christmas:

Don't worry everybody, all the celebrities have got together to stop poverty! Again. This time it's definitely going to work, because there's a rap breakdown in the bridge.

The Beach Boys – Little Saint Nick:

Taking the last place in my league table's relegation zone is… Surf Christmas! It begins with the insightful line 'Christmas comes this time each year', which leads nowhere, so one can only assume the boys thought some people were in the dark on the matter (a concern they share with Band Aid). It's all very forgettable, but has an irritating peppiness that manages to lodge itself in your brain forever. How it manages both these things simultaneously, no one will ever know.

Kylie Minogue – Santa Baby:

This song is a kind of counterpart to Girls Aloud. What the girls thought they could not get from Santa Claus, Kylie is very keen to extract. The whole way the song leaves the listener with a powerful urge to wash, or at least go and round up some trolleys. The childlike voice and the girlish giggles are all a bit Adam Johnson. Only escapes the relegation zone thanks to the shortcomings of others, may not be so lucky next time…

The Puppini Sisters – Jingle Bells:

Jazz Christmas! Exactly what you want while standing in the cold by some Christmas trees. Sounds like it is trying very hard to be exciting, but never manages it. Utterly dull but mercifully quite short.

The Waitresses – Christmas Wrapping:

This song has a saxophone to recommend it. Four and a half minutes of fairly banal story thumps you into despair though, especially when you're twenty plays in at the end of a long dark shift.

The Supremes – Santa Claus Is Coming to Town:

Inoffensive stocking filler.

Band Aid – Do They Know It's Christmas:

The original charitable rhetorical question! It is far superior to Band Aid 20, featuring, as it does, George Michael's perm and a nice bass hook. Still, the earnestness behind the 'consume the poverty away' message, and the fact that George's perm just doesn't come across in the recording, sees this song slide down the rankings.

Samantha Mumba – All I Want For Christmas Is You:

Another generally inoffensive Christmas cash-in, with extra vocal warbling.

Frankie Goes To Hollywood – The Power of Love:

Initially looking vulnerable for relegation, the gothic campness of this grew on me gradually. A lot more adventurous than your average Christmas song, and may have finished higher had it not been for that poor start to the season. Also, too much mention of vampires Frankie…

Elton John – Step Into Christmas:

Elton rolls his tinsel covered tank onto your lawn and shells you into submission. Relentlessly upbeat. At first I would do a trolley run when this came on, but after a while I just surrendered to the Christmas.




That is it for Part One friends, tune in shortly for Part Two!

24/12/'18

Notes on the Struggle: A General Light Introduction

Greetings, friends.

Those of you with eagle eyes on our virtual and actual 'presence' will have noted that we haven't been very visible of late. DO NOT PANIC. This is merely a period of collective rejuvenation and contemplation before we return to the public realm, stronger than ever before.

During our hibernation period (we seem to have one every year), much has happened; many plans have been laid, the mechanisms have been fine tuned. We have planned the launch of our new range of Calami-teas and Calami-tees for mid-2019, and soon, dear fans, there will be no aspect of your life which isn't completely on brand. Steph has had her knee bolted back together, putting her out of gigging action for the time being but bringing us closer to our goal of making the band 60% metallic by 2023.

Another exciting element of our newest five-year plan is this website. I hope you will enjoy this inaugural blogpost, and all future content. Other elements of the five-year plan are too secret for me to tell you, and most are too secret for me to know, as Mr Smith, chairman of the Committee for Propaganda and Public Relations, considers me a liability and a security risk. I just play the guitar and sing into a microphone, I know precious little.

So, as the nights draw in, and we walk, step after step, in darkness, console yourself. Our hibernation will end soon. In the meantime, you can watch our video for 'Lifestyle Express'. Repeatedly.

Farewell for now friends,
Billy

12/12/'18